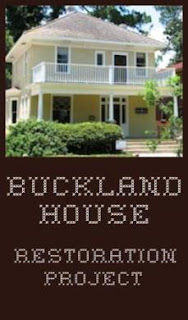 Established in 1930, Hygema has a long-standing history and reputation for excellence providing specialized services for historic structures in the areas of: structural moving (historical, masonry, brick, block, frame), foundation repairs, house leveling, termite damage repairs, and structural repairs.  They have been involved in previous projects with RAP, specifically during the early years of the organization's history when the organization was moving historic structures as a last resort in able to save them from imminent demolition.
RAP is honored to announce the bid for the foundation component of the restoration work, after an arduous selection process, has been awarded to Hygema House Movers.
RAP assembled a committee comprised of: Executive Director, Carmen Godwin; Preservation and Education Coordinator, Laura Lavernia; Project Architect, Greg Thomas; and Contractor, Bill Smart owner of River City Restoration. A request for bids was issued and bids were evaluated based on–in order of importance– experience and staff qualifications, thoroughness of scope, schedule, and cost. Based on careful evaluation of criteria and extensive interviews, RAP has awarded the foundation portion of the project to Hygema House Movers.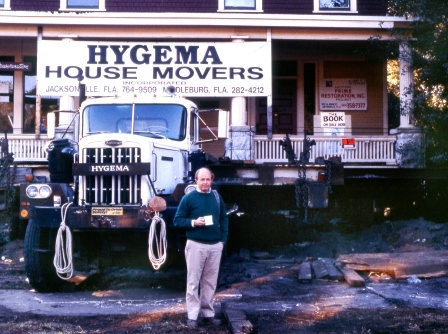 Hygema House Movers is also a proud sponsor of the Buckland House Restoration project.  Their main project contribution consists of materials and other costs associated with construction.  Their proposal consisted in rebuilding the foundation salvaging the existing exterior rusticated blocks, leveling the house and the front porch, re-pouring cracked front concrete steps, and plumbing (straightening) the porch, particularly re-setting the columns that are currently leaning as a result of the settlement. This project has been financed in part with historic preservation grant assistance provided by the National Parks Service, U.S. Department of the Interior, administered through the Bureau of Historic Preservation, Division of Historical Resources, Florida Department of State, assisted by the Florida Historical Commission.
Posted by Laura Lavernia, RAP Preservation and Education