Commercial Steel Push Piering System
This Commercial Steel Push Piering System has long been the product of choice for foundation repair and underpinning contractors.  With more than 30 tons of support capacity, this heavy duty system is used across the country to lift and stabilize commercial and residential structures.

Why is the Steel Push Piering System superior?  There are many reasons, but three of the most important reasons are:
•  Full Scale Load Test with Each Pier Installation
•  Fast & Efficient Pier Installation Process
•  Greater Power, Versatility & Precision Lifting & Stabilization
Full Scale Load Test with Each Installed Pier
The Steel Push Pier System is a pre-engineered system designed and supported by engineers who understand the complexities of soil mechanics and structural load support requirements.  When a push pier is installed to refusal, a full-scale load test is being conducted on the following components: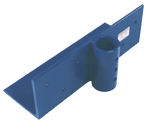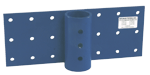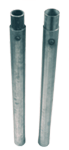 All the steel components of our patented system – pipe, brackets, welds & bolts
The connection of the our bracket to the footing or wall
The concrete foundation – footings, walls, grade beams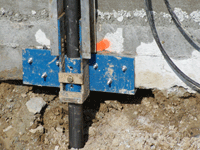 Many engineers require load tests to be conducted on foundation piers as a means with which to verify the pier has been installed properly to support the required loads of the structure.  The design of our system provides engineers with this verification on each and every pier as it is installed.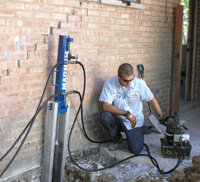 The Push Pier System that Hygema Foundation Repair uses, designed and manufactured by Magum Piering, with its built-in full scale load test design, creates a Factor of Safety of 1.5 to 1.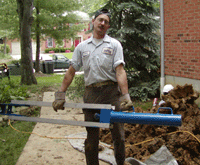 No other hydraulic push pier system matches Mangum's when it comes to the overall efficiency of pier installation. That efficiency, combined with Hygema Foundation Repair's industry experience and flawless reputation, makes an incomparable and fail-safe combination for homeowners in need of foundation repair services.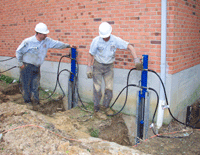 Greater Power, Versatility & Precision for Foundation Lifting – As an experienced foundation repair and underpinning contractor, Hygema Foundation Repair knows that successfully executing the lift of a structure can be very challenging and often difficult. The variables involved in lifting a foundation wall or multiple walls requires knowledge, experience and a piering system that provides power, versatility, and precision.